Mike Assum
Mike Assum is a business consultant to numerous Fortune 100 companies that include Exxon/ ExxonMobil, Procter and Gamble, Pillsbury, Northern Telecom, Techtronix, Toyota, Dupont, Dell, McGraw-Hill, Raychem, CTB, and Intuit.  He has been a member of the Board of Directors for 9 distinguished companies, and twice elected Chairman. 
Mike served as Group Human Resources Director for Raychem, managing over 2000 employees. Prior to Raychem, he held 8 successive positions in production line management for Procter & Gamble, each involving the national roll-out of now popular household products.  He was also recognized for developing a project that increased P&G's manufacturing capacity and saved them millions over the years.
Mike is a retired officer in the U.S. Navy Nuclear Submarine Program, and has taught a business graduate school course in the Management of Productive Operations at the Monterey Institute of International Studies (MIIS)   He has been on the Board of Directors of the Boys & Girls Club of Monterey County for over 10 years, serving as President for 3. He was a Founding Board President of Challenge Days, an organization dedicated to eliminating youth violence and social oppression, and a Founding Board of Director for Grades of Green.org.
Rick Barry
Rick Barry is one of the most celebrated players in NBA history — not only for his game, but also for the competitiveness he brought to the court. He is a Basketball Hall of Fame member and one of the Top 50 NBA players of all-time.
For over 30 years, he proved to be an accomplished sports broadcaster, having covered a wide range of sports on both radio and television. He is also the two-time World Champion in the Grand Champions Division, a one-time World Champion in the Legends Division and a one-time World Champion in the Masters Division of the ReMax World Long Driving Championships.
Rick is involved in a myriad of businesses and is a Senior Advisor at MedSign International.
W. Robert Friedman
Robert Friedman has over 40 years of health care investment banking and research experience. His career includes tenure at Deutsche Morgan Grenfell, where he served as Managing Director, responsible for international healthcare banking transactions; at Prudential Bache Capital Funding, where he was hired as Managing Director to start and manage its Healthcare Corporate Finance Group; at Montgomery Securities, where he was a General Partner and Co‐Founder of Montgomery Medical Ventures, and at L.F. Rothschild Unterberg Towbin, where he was a First Team Institutional Investor ranked hospital supply medical device analyst.
Robert has represented and worked with numerous leading US and European Medical Device companies such as: Bausch & Lomb, Baxter International, B Braun Melsungen AG, Beecham Plc, Beiersdorf AG, ConvaTec Inc, Fresenius-Kabi AG, Instrumentarium OY, Intergra Life Sciences Inc, L'Oreal, Mallinckrodt Inc, Merit Medical Systems, Seton Healthcare Group Ltd.Teleflex Inc., and Warner Lambert and Wyeth.
Robert has served as a Member of the Board of Directors of several leading medical institutions including: MaxiCare Health Plans, Inc., Alta Bates Hospital and Health Care Corporation (Berkley, CA), The Mount Zion Hospital and Medical Center (San Francisco), and The Health Plan of California. Robert is a member of the American Hospital Association ("AHA"), The Hospital Financial Management Association("HFMA") and a founding member of The American Society of Parenteral and Enteral Nutrition ("ASPEN) as well as a Fellow of The Institute of Directors in London.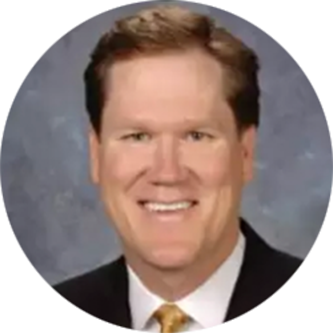 John Heffner
John Heffner built his career on multi-faceted experience with premier companies including Procter & Gamble, Chesebrough-Ponds (Unilever), Creative Nail Design (Revlon), and OPI (Coty).
John was the CEO of DryBar in 2008, a California based chain of beauty salons solely providing a hair styling service known as blowouts. His strong record of sales results, leading edge marketing and hands on management uniquely qualifies him to head the DryBar organization.
In addition to his experience in corporate leadership, John has played instrumental roles in a number of non-profit boards, including the PBA (Professional Beauty Association) where he served as Chairman in 2006/2007; the City of Hope hospital and research center; and the NSWFF (Naval Special Warfare Family Foundation) which raised funds for the special needs of Navy SEAL families. John is also the recipient of the highest honor in the professional beauty industry, The City of Hope's "Spirit of Life" award, presented to one beauty industry executive each year. John led an annual campaign in which $1.4 million was raised for breast cancer research.
John and his wife of 25 years, Kristine reside in San Diego with their two sons. In his spare time, John pursues his passion for music, exploring his extensive collection and studying the history of rock, blues, and Americana genres. John's friends and business associates regularly referred to him as the "Founder Whisperer", when he shares his thoughts about the attributes of successful entrepreneurial beauty companies, as well as the meteoric success of DryBar.
Jake Heflin
Jake Heflin is an active professional Firefighter and Paramedic for the City of Long Beach, California. For more than 20 years, he has been a leader in developing fire and emergency medical services including system development, protocols, operational readiness, team building, mentoring and succession planning. Jake has served as the Committee Chair for the California State Firefighters' Association EMS Committee, the Long Beach Fire Department's Paramedic Committee, and the California Office of Emergency Services. He also served on the Ad Hoc committee to the US&R Medical Working Group, researching a statewide special operations scope of practice. He represents California firefighters as an appointed subject expert for emergency medical services in state committees and task forces, working with stakeholders to create and implement solutions for improving EMS throughout California. He is also a contract Instructor for FEMA through the Emergency Management Institute (EMI) with an emphasis on emergency management framework and operations for Tribal government.
As a Native American, Jake serves as the Senior Tribal Representative for a multi-agency federal government task force known as the Tribal Assistance Coordination Group (TAC-G). The TAC-G is a group comprised of representatives from FEMA, Department of Interior, Indian Health Service, Bureau of Indian Affairs, Homeland Security, and Bureau of Indian Education. The TAC-G's primary focus relates to emergency management in Indian Country. He was also Vice President of the National Native American Emergency Medical Services Association (NNAEMSA).
In 2006, Jake was honored as the California State Firefighters' Association "Member of the Year".
John Kastanis
John Kastanis is an accomplished Health System Executive with significant experience as principal instructor at high acute/tertiary/quaternary-care and specialty hospitals. His core expertise is in strategic planning, governance, fund development, academic medicine, while also managing large Medicaid and Medicare patient populations.
John is the President and CEO of University Hospital, Newark, NJ, where he led the State's primary teaching hospital and clinical research site for Rutgers New Jersey Medical School, the State's only Northern New Jersey Level 1 Trauma Center, and the EMS 911 service for the City of Newark. A leader in healthcare delivery systems, John has also served as President and CEO at Temple University Hospital, and the Hospital for Joint Diseases Orthopedic Hospital, among many others.
John has a proven record of success with financial turnarounds, mergers, corporate restructurings, integrated delivery network development, labor-management negotiations, and performance improvement. His demonstrated ability to deliver results, motivate staff and drive new growth has benefited several health organizations.
John has served on numerous Boards and Commissions including more recently with the Board of Managers of the Vizient University Health System Consortium, the New Jersey Hospital Association, the Greater Newark Healthcare Coalition, the Greater New York Hospital Association, and America's Essential Hospitals. John Kastanis is Board Certified as a Fellow in the American College of Healthcare Executives (FACHE).
Paul Savage
Paul Savage has spent more than four decades in the Healthcare Industry.  He is Founder, CEO and President of HealthCare Intelligence LLC, an analytics, business intelligence and simulation/AI/dashboard modeling firm, located in Greenwich, CT.  The company assembles massive patient care data repositories representing millions of individuals and hundreds of millions of episodes of care.  Paul's expertise specifically focuses on researching and consulting in the field of Machine Learning and Artificial Intelligence, along with his vast experience in facilitating millions in grant funding to major medical institutions across the country. 
Paul undertook an academic career as Professor and Program Director of the Health Care MBA program in the LaPenta School of Business at Iona College, as well a teaching appointments at Hofstra University, New York Medical College, and lecturing at The Mt. Sinai School of Medicine.  Paul has been in Healthcare Administration at several prestigious institutions including Mt. Sinai Medical Center, Columbia-Presbyterian Medical Center, and St. Vincent's Medical Center (NY).  He was also engaged in strategic planning and corporate acquisitions for Coopers & Lybrand as well as Medical Economics/Thomson-Reuters Corp. 
Paul has published national standards, has been the key-note speaker at several national and international conferences, including the Association for the Advancement of Medical Instrumentation, Institute for Operations Research and the Management Sciences, International Society of Forecasting, and many others.  Paul is a member of the American College of Health Care Executives; the Hospital Management Systems Society, and the New York Society of Health Planning.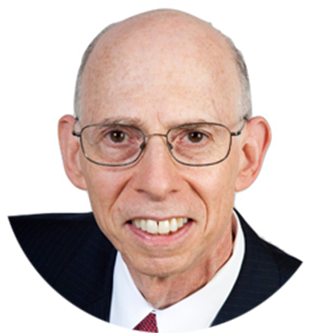 Paul Schneck, PhD
Dr. Paul Schneck is a corporate advisor with a distinguished 40 year career in executive management roles, numerous Board leadership positions, and extensive experience in applied and theoretical sciences.  Dr. Schneck has conducted scientific research in fields as diverse as aerospace, supercomputing, parallel processing, and digital IP anti-pirating technologies.
Dr. Schneck is Chairman Emeritus of Rembrandt IP Management, and as a co-founder of Rembrandt, he served as its Chairman and CEO for 11 years.  During his tenure, Dr. Schneck oversaw the execution of the company's mission, including the rigorous application of decision science to its patent enforcement activities.
Prior to Rembrandt, Dr. Schneck served as Vice President and Chief Technology Officer of the Veridian Corporation, a 7,500-person professional services firm, where he was responsible for corporate R&D strategy and intellectual property.
Dr. Schneck was recruited by NSA as Founding Director of the Supercomputing Research Center for the Institute for Defense Analyses, and was awarded the Intelligence Community's Seal Medallion.  He has served in senior positions with NASA's Goddard Space Flight Center, the Office of Naval Research, MITRE, and Mitretek Systems. Dr. Schneck is a Fellow of ACM and of IEEE, and the prominent author of Supercomputer Architecture, as well as numerous published scientific articles.  He has taught at The Johns Hopkins University; the University of Maryland; and Columbia University, and is an inventor and chartered engineer with 6 US Patents.  Dr. Schneck earned his B.S. and M.S. Degrees at Columbia University, and a Ph.D. (Courant Institute of Mathematical Sciences) degree at New York University.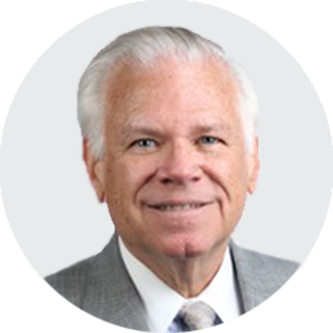 Terrence Tormey
Terrence O. Tormey is the CEO at Xenon-VR, Inc. Tormey has more than 40 years of Sales and Marketing, and Executive experience in the global Bio-Pharmaceutical, & Medical Device industries.
Terry's experience includes Executive, Marketing and Sales positions at Johnson & Johnson, Pfizer, Nelson Communications Worldwide, and the President/COO of Nelson Professional Sales, division of Publicis, S.A., Paris. He has been the CEO at Prevention Pharmaceuticals, Inc. and later at Kibow Biotech, Inc.
Terry serves on the Board of the Foundation for Ichthyosis and Related Skin Types and was recently elected to the Board of Directors of the American College of Healthcare Trustees. The Board of Advisors at KannalLife (KLFE), and Physio Cue, Inc.
Terry is a past member of the National Association of Corporate Board of Directors; a founding member of the Princeton Life Sciences Collaborative; and a founding member of the KEH/CHUBB Risk Management Group. Terry has a B.S. in Biology from Saint Vincent College, Latrobe, PA., with graduate studies at The Directors' Institute (Duke Law/Fuqua School), & at Wharton.
Michael Varrasse
Michael Varrasse is a co-founder of MedSign International and contributed substantially in the early stages of product development, marketing strategies and start-up funding for the Company. Mike is an independent business and marketing consultant with diverse experience in the structuring and financing of startup, small cap public, and private companies. He also participated in the financing and production of several music and television projects including two musical shows that aired on PBS. Mike was a founding investor in Tel-America Media, Inc., a successful Media and Infomercial company in Philadelphia, PA.
Earlier in his career, he was a consultant for several boutique venture capital firms where he restructured business plans and helped raise money for companies seeking financing. During the early 2000's, Mike spent 3 years as a research analyst for an offshore Hedge Fund. Most recently, he was retained by a Chinese group to create and kick-start GreenTek Solutions, a U.S. Company that sources special purpose high-quality American consumer products for the Chinese Market.
Mike continues his role at GreenTek where he manages all aspects of the Company's business. Mike Varrasse maintains many valuable relationships in the consumer products, manufacturing, infomercial, and media industries.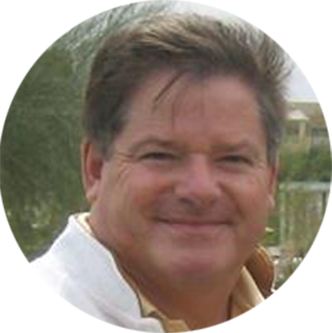 Robert Young
Robert Young served as Co-Chief Marketing Officer at Kinecta Federal Credit Union, one of the nation's largest credit unions.  He is an expert in credit union business development.  Robert had an extensive and successful career as a financial/operational professional in the aerospace and automotive industry.  He was the CFO/Chief of Business Operations for a joint venture between Hughes Electronics, General Motors and Delco Electronics.  In that capacity he oversaw the financial reporting and the transfer/product development of technology from Hughes to the joint venture.  Prior to this assignment, Robert was appointed to the Hughes Electronics Corporate Office, where he was responsible for mergers and acquisitions, identifying and developing foreign offset programs, and served as the Hughes Chief Economist.  He also served as the Director of Mobile Services for Boeing Satellite Systems Inc. (BSS), the world's largest manufacturer of commercial communication satellites.  Robert was responsible for developing communication and navigation services for civil (FAA) and commercial clients.  Robert is currently a board member at Kinecta Federal Credit Union and Kinecta Financial Management Corporation, where he served 2 tenures as Chairman of the Board.  He is a regular speaker and panelist at the annual Horasis World Global Meeting, an international think tank dedicated to the innovation and development of sustainable emerging markets.  Robert received his B.S. degree from San Diego and an MBA degree from Loyola University.