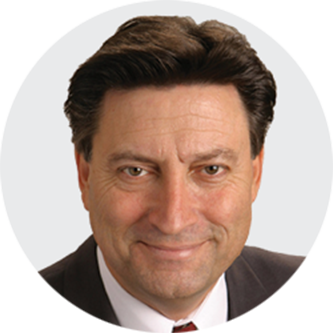 Thomas Conroy
Co-Founder, Chief Executive Officer & Board Chairman
Tom Conroy is the inventor of the Qortex Telehealth System and Daily Companion applications. He has more than 35 years' experience in the high technology governmental and commercial business arenas. Tom served as a senior military officer for the Office of Special Projects/National Reconnaissance Office of the CIA where he developed state-of-the-art systems for the classified national defense space program.
Upon retiring from the service, Tom continued using his expertise in the motion picture industry where he designed and implemented complex video matrix-based networks and graphic elements for numerous feature film productions. Tom was also the CEO of a new cosmetic line of products having reinvented nail polish chemistry to eliminate products harmful to pregnant women.
Tom continues to consult for several organizations including a major Army project for the Institute of Creative Technologies and on the digital production development project for USC's Entertainment Technology Center, and governmental intelligence agencies.
After a variety of illnesses affected his immediate family, Tom's experience took him into the medical industry. Understanding the intrinsic problems with the medical industry, Tom used his expertise of building commercial technologies to develop the Qortex Telehealth System for MedSign to improve preventative medical care through an at-home medical convergence platform.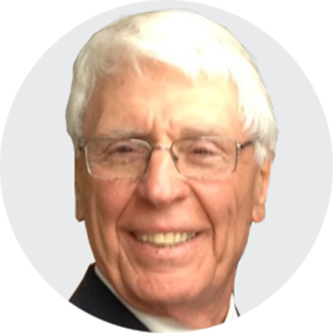 Philip A. Verruto
Co-Founder, Chief Financial Officer & Director
Phil Verruto serves as the Chief Financial Officer of MedSign International Corporation and oversees the company's corporate finance and business development strategies.  He has a 30-year lengthy successful track record of high level business management and public company experience.  Prior to co-founding MedSign International, Phil served as Chief Executive and Chairman of DataStream Global Communications, an international long distance telecommunications provider with operations in North America, South America, Europe and the Middle East.  In that role, he was credited with growing the company from a start-up into a market leader within 3 short years, resulting in a $40 million revenue-run rate.   Under his leadership, DataStream raised more than $20 million in capital and became a publicly traded company.  Phil held several key leadership positions during his career, including President of ICT Response, a division of the ICT Group, Inc., and Vice President of Sales for Decision Data Computer Corporation.  Phil also served as Vice President of Standard & Poor's (S&P Global), a leading publisher of financial research and analysis on stocks, bonds, and commodities.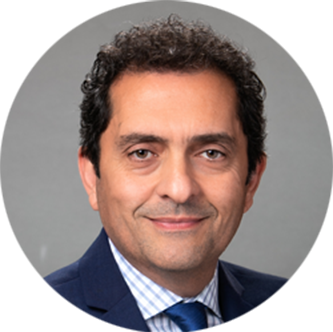 Reza Madani
COO/CTO & Chief Security Officer
Reza Madani has been leading the technological and scientific advancements of MedSign International as the CTO since 2000.  Through his leadership and scientific capabilities, he is responsible for the system architecture of MedSign's Qortex Telehealth System, and its associated Daily Companion applications.  His foresight has added market value, and has increased both investments as well as partnerships from around the globe. 
Reza is a proven innovator having developed and delivered complex strategic software solutions for several Fortune 500 companies, including SpaceX, Yum! Brands, Mercury Insurance, The Capital Group, PGA Golf, Pfizer, and Genea Energy to name a few.
Reza has a Master's degree in Electrical and Computer Engineering from SUNY Buffalo, where his thesis was on application of neural network principals for controlling robotic motion and walk.  He has been a keynote speaker for numerous Microsoft software conferences all over the world, and will continue to pursue his passion in scientific and technology advancements.
Barry T. Zeman F.A.C.H.E.
President – Healthcare
Barry Zeman F.A.C.H.E serves as the President of Institutional Healthcare Division at MedSign International Corporation and is responsible for developing, implementing, and achieving the strategic and annual operating plans of the Division. Barry is a successful and highly experienced chief executive, consultant, and senior advisor, and most recently a Founding Partner/Vice Chairman of Assurance Health System, and Head of C-Level Consulting for Specialty Healthcare Advisers (SHA). Barry spent 25 years in Hospital CEO positions, instrumental in managing, restructuring, and growing several institutions that include Staten Island University Hospital (Northwell), St. Charles Hospital and Rehabilitation Center, and the Parker Jewish Institute. He is also recognized for his efforts in developing U.S. Business Development Corporation, a healthcare consulting firm with clients that include major pharmaceutical companies, medical centers, physician groups, and medical device and technology startups. Barry served as a Member of the Board and Chairman of the Governance Committee of Metropolitan Health Networks Inc., a publicly traded managed care provider and patient service network that was sold to Humana.
Barry is a Fellow of the American College of Healthcare Executives and has served on boards of several hospital associations including the Greater New York Hospital Assn., and the Regional Policy Board & House of Delegates of the American Hospital Association. Barry was a member of the national study teams for DVT/VTE treatment and reducing HAIs. He has served 15 years as trustee of Adelphi University (Trustee Emeriti), and other national and local non-profit groups.
Barry has a BBA in Accounting from the University of Cincinnati, and a MPH from the Graduate School of Public Health, University of Pittsburgh.
John Naccarelli
President – Finance & Business Development
John serves as the President of Finance and Business Development. As founder and CEO of the veteran-owned business, Sky Nurses LLC, a complex case management and specialized global medical transport company, he has become a recognized and highly respected worldwide leader in providing healthcare service for patient transport. John started the company out of passion to "make a difference" and joined MedSign to do the same.
John's extensive professional background includes business ownership, financial advisor, general manager, professional engineer, military officer, and consultant. Throughout his career, John discovered that the common attributes for success were consistent leadership, planning capabilities, attention to detail, near-perfect execution, unwavering commitment, and a dedication to excellence, all of which he practices in his endeavors.
John graduated with a B.S. in Engineering from the United States Military Academy at West Point and earned a Master's in Business Administration from the Kellogg School of Management at Northwestern University in Evanston, IL.
Howard J. Levy, M.D.
Dr. Howard J. Levy is the Founder and President of OrthoMed Advisors, a healthcare firm that consults for medical device startups, insurance companies, payors, hospitals and medical practices.  He also serves as Chief Medical Officer of Professional Physical Therapy, a leading outpatient physical therapy provider, with over 175 facilities.  Dr. Levy's holds several leadership positions that include CMO of BioIntegrate, a regenerative medicine company, and Chief Medical Officer of MedSign International Corporation, which connects telehealth companies to patients in the comfort of their own home.  He is the Founding Director of G.A.M.E., a not for profit foundation dedicated to providing medical care to student athletes.
Dr. Levy is a Board-Certified Orthopedic Surgeon specializing in sports medicine and arthroscopic surgery.  During his 20 year practice, Dr. Levy performed over 13,000 surgical procedures, and has been instrumental in developing hospital based orthopedic specialty and sports medicine programs, as well as improving operating room efficiencies.  He is a distinguished healthcare advisor, and has been consistently recognized as one of the Best Doctors by New York Magazine, Castle Connolly and U.S. News and World Report.  Dr. Levy completed a Physician Executive MBA, is co-chair of the UJA Healthcare Division and lectures frequently on the US healthcare system.
Robin Sharp
Chief Marketing Officer, PR & Media Relations
Relentlessly optimistic best describes Robin Sharp, and she has been setting the world on fire with her marketing, branding, and advertising expertise for over twenty years. Robin is the Founder and CEO of Sharp Media, Inc., a Los Angeles-New York based marketing, advertising, and media services company and was the Agency of Record for several Fortune 500 companies which include American Honda, City of Hope and Wells Fargo Bank.
A results-oriented brand strategist at heart, Robin was the Founder and CEO of Sharp Jets, Inc., a global private aviation and concierge service company. Robin also served as the Marketing Director and Vice President of Advanced Jets, Inc., where they captured international acclaim and revenues soared under her leadership. Robin's entrepreneur career also included serving as Founder and Marketing V.P. of Heartland USA, the producer of high-end accessory conversion kits for Harley Davidson.
Robin is a seasoned, high-energy, consumer-centric professional developing successful marketing and branding campaigns for clientele ranging from start-up companies to industry leaders. Her dynamic skill offerings include relationship building, no-nonsense negotiating, target marketing, sales forecasting, project management, and brand strategy development.
Robin is no stranger to the hustle and bustle of the marketing and media industry as she grew up in Las Vegas, Nevada, and has Bachelor of Science degrees in Marketing and Communications from UNLV. She was destined for media magic as she began her career working with David Copperfield on his US and international tours. Robin continues to champion her clients' causes whose brands have made a global mark over the years.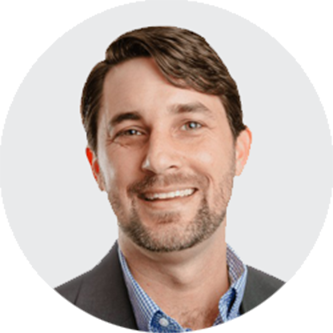 Chris Schiavino
VP, Customer Operations
Chris Schiavino has an extensive background in building companies, raising capital and leading successful marketing and sales efforts. With over 15 years' experience in business development, Chris specifically focused on start-up and early stage companies.
Chris's most recent experience is co-founder of Sheer Venture Solutions, a business development firm that focuses on capital financing, marketing, and sales for start-up, emerging and mature companies. Chris operates as CEO of Sheer Venture Solutions as has raised millions of dollars for companies from pre-seed to IPO in all industry sectors. His efforts at Sheer have provided him with the opportunity to build multiple medical device and technology companies that position him to successfully lead MedSign International's VP of Customer Operations.
Steve Cass
President, Home Care
Steve Cass is a 25-year veteran of electronic media management, sales, and marketing.  Beginning as a pioneer with one of the first companies to offer television commercials to run hyper-local on national cable networks such as CNN and ESPN. Over the course of the next decade Steve worked his way up to management at Comcast Advertising Sales (now Comcast Spotlight) winning several company and Cable Advertising Bureau awards in the process. In 2000, anticipating a future of "multi-screen" media consumption, Steve joined the newly merged AOL/Time Warner for the opportunity to be part of the first company to offer a multi-media platform approach to advertising online, in print and on television from a single source.
In 2003 Steve joined an executive team charged with merging the operations and customer bases of a regional cable channel and a low power broadcast TV station. This pioneering effort was rewarded by The FCC with the first digital broadcast television station license in the US in the #4 TV market.
In 2016 Steve co-founded Sheer Venture Solutions with the paradigm to help emerging companies raise capital and then engage in company operations to execute an immediate growth path through a customer-focused service and training program.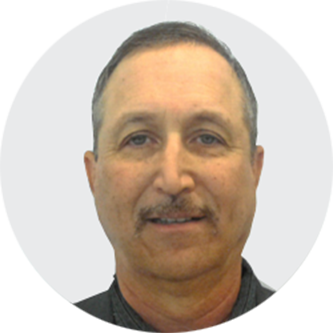 Carey Cleland
President, Government Division
Carey Cleland is a retired Contracting Officer for the US Department of Justice, Bureau of Prisons, Central Office Contracting Section.  He served as a Senior Contracting Officer in the Design and Construction Contracting Section, where he supervised the design and construction of two maximum security prisons, three medium security, and three minimum security prisons in Arizona and California.  Carey was one of the pioneers who created Privatized Corrections Contracting, and he was Administrator at 13 Contract Private Prisons facilities in California, New Mexico, and Texas.  Carey co-authored the first Inter-Agency Agreements between the Bureau, the VA and Indian Health Services in Arizona, and for a wide variety of health care services for Veteran and Native American Inmates held in Federal Prisons in Arizona.  He was responsible for introducing test pilots for telemedicine into the Federal Correctional Institution Safford, Arizona in the late 1990s.  Carey was also instrumental in developing Transitional Drug Abuse, Mental Health and Sex Offender Treatment Service (TDAT) Contracting in Central Office.  Carey is a US Army Veteran, married for 28 years and the proud father of 3 wonderful children. Carey will be responsible for interfacing with all government agencies.
Kevin Marshall
SEO
Kevin Marshall is the CEO of ByDomino.com, specializing in search engine optimization (SEO); custom web application development and hosting, reputation management, and web content production. His career spans 27 years with over 2600 web projects including such companies and celebrities as AT&T, Yum Brands (Pizza Hut, KFC, and Taco Bell), Citicorp, Raytheon, GTE (now Verizon), Kaplan, ECOM Agroindustrial Corp., Richard Simmons, and Damon Wayans.  Kevin has conducted more than 300 live seminars on web-based topics, including web GUI development, developing for performance, web administration, Internet security, web application development, and SEO internet marketing.
Kevin has a keen eye for marketing and sales as they fit into web application development, and has applied those skills to build a powerful brand that has become a major player in the internet marketing community.  Kevin has dedicated his life's work to helping others achieve their goals, by broadening their reach, highlighting their brand, and giving them the necessary tools to succeed online. A successful small business owner, Kevin has revolutionized the world of SEO and is an expert in web hosting, web development, and Internet marketing.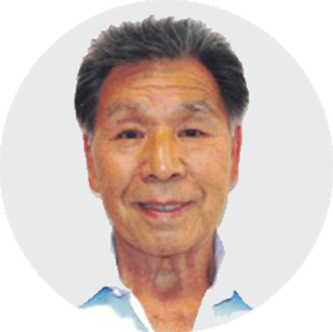 Calvin Jung
Director, Media Production
Calvin Jung is the Director of Media Production at MedSign International Corporation. He began his acting career on the New York stage almost five decades ago. He has performed in motion pictures, television and commercials; among his notable on-screen credits are the iconic films: Robocop, Lethal Weapon 4, The Day After, and the commercial: Calgon, 'the ancient Chinese secret!' Aside from acting, Calvin has written, produced, and directed numerous short films and videos. With his extensive involvement in the entertainment field, he has forged long friendships and business relationships with respected veterans of the entertainment industry. In fact, Calvin recruited Hector Elizondo to be the spokesperson and trusted face of MedSign.
He also created the REMINDERS videos for MedSign customers, to remind them to take their medication and hydrate. Calvin continues to produce these fun and humorous videos that feature surprise celebrities and is MedSign's liaison to the entertainment industry.