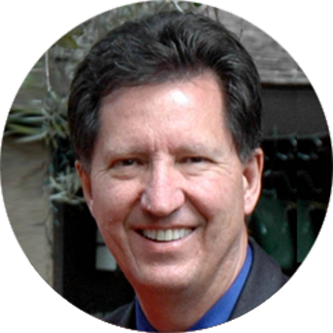 Verne James
Verne James is an expert in the Quality Assurance field, that spans a wide variety of industries – from Military to Space and Nuclear.  His 30-year experience includes the Department of Defense arena where he improvied new aircraft and missile systems and governmental automated biometric identification systems.  Verne was a pioneer in vehicular and outdoor personal and portable navigation systems; he integrated on-line real estate systems; developed a disruptive on-line mortgage startup; and urbanized several factory and industrial automation systems.  In addition to directing US based Quality Assurance teams, Verne has led worldwide QA teams in China, India, Russia, and France; and has been instrumental in the successful deployment and customer acceptance for major national systems across North America, Europe and the Middle East.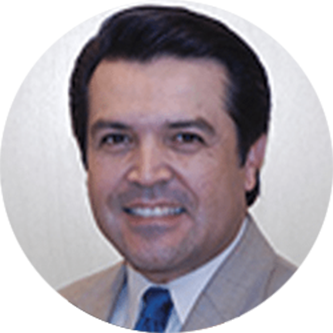 Robert Perez
Robert Perez has touched all aspects of healthcare services through corporations, employees, unions and insurance companies. He developed and implemented an IPA network in excess of 1,200 physicians in 5 states, with revenues exceeding $70 million annually.
As Vice President of Sales and Marketing at Fresenius Medical Care in San Diego, Robert managed the national sales team in the bio-medical / extracorporeal health care field. In that position, he was responsible for all aspects of sales team development, which included creating a sales growth oriented environment, building an innovative culture, as well as creating and articulating a vision by embracing diversity and change. The results were a 20% growth for the company under his leadership.
Robert has serviced over 1100 senior clients in their homes under the Home Instead Senior Care banner. He is responsible for the oversight of daily operations including marketing, recruiting, training and staffing of more than 1200 caregivers for the home. Most recently, he has contracted with the Veterans Administration, Aging and Independence, Parkinson's Association, and over 25 long-term care insurance companies.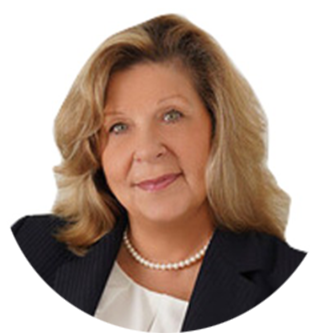 Tara Rose
Tara Rose has over 20 years of experience in the healthcare industry with an emphasis on critical care and emergency nursing.   She is President and VP Medical Manager of Sky Nurses, a specialized medical transport company that cares for patients worldwide.  In that position she has developed policies and procedures, training programs and cloud-based services to streamline the medical travel assistance services offered by Sky Nurses.  Tara focuses on risk mitigation and problem-solving ensuring that the services provided by Sky Nurses are without issue for the patients, family members, and healthcare professionals.  She has an extensive background in risk management that has enabled her to develop formal and informal mechanisms for risk identification.
Tara has a degree in Nursing and currently holds an RN License in the State of Florida as well as multiple other states.  
Chuck Salvato
Unisen Rep and BOD
Chuck Salvato's prominent 50 year career was centered around the development of electronic interactive technology products, platforms and systems, that included mini and personal computers, land and space based communication technologies and OEM/ODM manufacturing.  In 2010 Chuck became the CEO of Unisen's IPazzPort Inc., one of the largest manufacturers of mini remote keyboards, where he was responsible for product development and worldwide distribution.
Chuck's career began early on as an engineering consultant for Tektronix, a leading manufacturer in the emerging mini computer industry.  Over the years, he was a much sought after consultant to Cambridge Labs, Cornell University, General  Electric and other Hi-Tech organizations, and a true pioneer in the beginning age of the internet and networking industry.  He held senior management positions with Motorola (Codex), developer of Quadrature Amplitude Modulation (QAM) and  Software Based PCM Multiplexing.  He was also directly involved in the engineering and development of the first personal computer from Digilog. Later he worked with Comstream  Inc., a division of Spar Aerospace (Canada), where he was responsible for all Satellite Sales and participated in worldwide standardization of Earth and Space based technology.
Chuck graduated from first Naval Computer Engineering and Science Program, and actively consults with several technology based companies
Carrie Stricker
Carrie Stricker has over 20 years of experience in the healthcare industry as a nurse, research scientist and technology executive. She has proven success in driving business growth through translating customer needs and workflow into strategic product design, ROI, and customer success and documentation of outcomes. She builds high-performing cross-functional teams and motivates them to exceed objectives. Carrie has extensive clinical operations and research experience in cancer care and nursing science, and a strong track record in grant/funding acquisition and execution.
Carrie is the President of Accelerate Outcomes, LLC, a consulting company which provides expertise in all areas of health care and health technology for health system and corporate clients. She previously served as the co-founder and Chief Clinical Office at Carevive Systems, Inc., a healthcare technology company offering end-to-end digital oncology platforms for increasing patient and provider engagement and better health outcomes. At the University of Pennsylvania Carrie held the positions of Director of Clinical Programs – Center for Cancer Survivorship, as well as Oncology Nurse Practitioner.
Carrie has a PHD in Nursing Science and a Master of Science in Nursing, both from the University of Pennsylvania. Carrie is a published author of several medical manuscripts, and frequently lectures on nursing, cancer and healthcare issues.